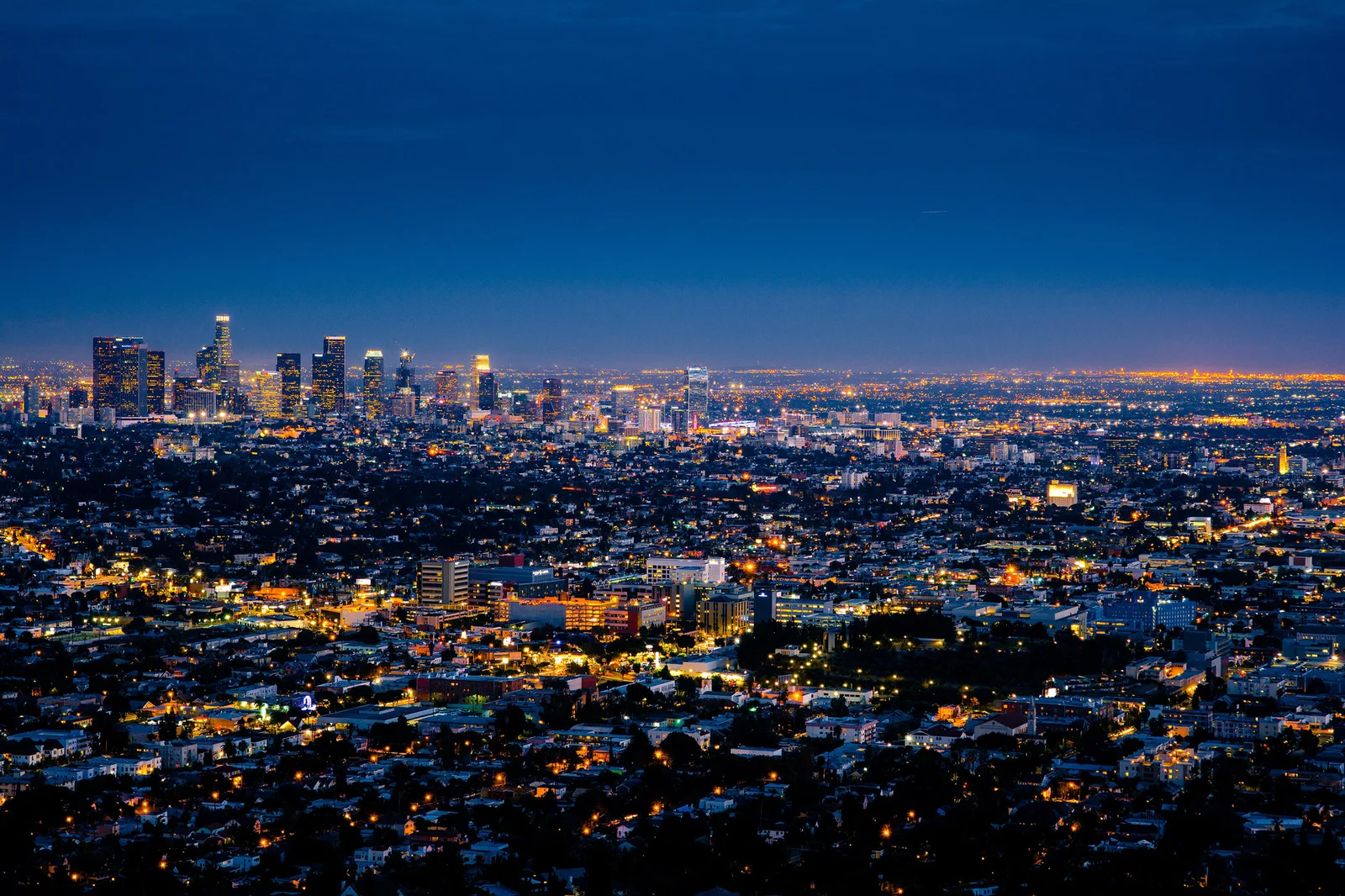 Scholarship Program
Scholarship Program
The Commission for Women voted at their meeting on October 5, 2015, to change the name of "The Girls at Risk Educational Scholarship Program" to "The Los Angeles County Commission for Women (LACCW) Resilience Scholarship Program."
The scholarship program was created in 1999.  This is when the Commission for Women hosted an annual Run/Walk event to raise funds for young women.  The Commission has taken proceeds from this and other annual events to provide over 300 young women supplemental educational scholarships.
The Commission, as throughout Los Angeles County was hit with economic challenges in 2011.  And the Commission has not been able to host the Run/Walk event since 2011.  Knowing this could risk the further assistance to young women, the Commission utilized its Women of the Year event, to continue to raise funds for the LACCW Resilience Scholarship Program.
These girls and their special and varied circumstances are given the option to use their funds not solely for tuition, but for other fundamentals such as books, medical insurance, school supplies, child care and clothing.
The goal of the Commission is to have equal representation from each Supervisorial District.  Therefore, first-time candidates must reside in Los Angeles County.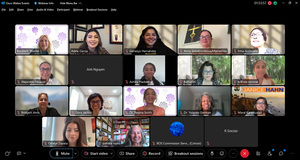 A short testimonial video clip, defining HERstory: Past, Present & Future.  This counter-narrative describes the remarkable resilience of our scholarship recipients, who have triumphed in the face of tremendous obstacles.
The application for the 2023 Educational Scholarship is now available.



DEADLINE IS MARCH 31, 2023
Commissioner Janet Elliot Mummey, Esq., had the foresight and impetus to create the Resilience Scholarship.  A tireless champion for women, children, and the elderly, she dedicated her professional career to empowering and improving women's education.  Since the inception of the Resilience Scholarship in 1999, the Los Angeles County Commission for Women has maintained its steadfast commitment to this invaluable endeavor.  The Commission for Women has awarded close to $400,000 in educational scholarships to women throughout Los Angeles County.
SCHOLARSHIP PURPOSE
The Resilience Scholarship has ultimately evolved as a source of financial support and motivational resource for women within Los Angeles County wishing to pursue a college degree or post-secondary certification program.  The scholarship seeks to support women and girls whose resilience and determination have overcome considerable hardship.  As such, our scholarship funds can subsidize incidentals above and beyond allowable expenses covered by federal and state financial aid.
APPLICANT ELIGIBILITY CRITERIA
First-time applicants must reside within Los Angeles County.
Students must attend an accredited university, community college, or post-secondary certification program and provide proof of enrollment.
High school seniors (12th graders) must graduate with their high school diploma or GED by June 2023 and attend a university, community college, or vocational/trade school in Fall 2023.
Student applicants must have a minimum cumulative 2.0 GPA.
Prior applicants can reapply and be considered by verifying continued enrollment in an academic or vocational program.
Continuous applicants enrolled at a college or university are not required to maintain residency in Los Angeles County to be considered.
Priority consideration is given to applicants pursuing a community college or an undergraduate degree.
APPLICANT GUIDELINES
     1.The completed application packet must be submitted by March 31, 2023.
     A complete application includes:
Scholarship application
Two essay statements
          Submit both Essay Statements in one document. 
Two letters of recommendation
      2. Unofficial transcripts or a class enrollment schedule.
      3. Submission of supplemental documents as a PDF (https://www.pdf-   format.com/free/pdf-creator).
Links will not be accepted.
The essay should contain 500 words, must be typed and in MLA format (https://mlaformat.org/).  Essays will be evaluated and scored based on subject matter, grammar, spelling, and sentence structure.  Please include information on being a first-generation college student.  Scoring rubric is defined in the "Scholarship Evaluation and Selection Process" section below.
The letters of recommendation must be addressed to the LACCW Resilience Scholarship and come from an employer, academic counselor, teacher, clergy/religious leader, and/or a representative from a social service agency. The letters are character references and should address work, volunteer activities, or academic achievement, as well as potential perseverance.  Unsigned letters without the author's contact information and a current date (January 2023 - March 2023) will not be considered.
Once your application is submitted, it is considered official. Incomplete (missing an essay or letters of recommendation) and handwritten applications will be disqualified, and additional documents will not be accepted after your initial submission.
Submit application, and any inquiries to commission services staff at: laccw@bos.lacounty.gov.
SCHOLARSHIP EVALUATION and SELECTION PROCESS
Los Angeles County staff will first review the scholarship applications to determine if an applicant meets the eligibility criteria. As of March 2021, the LACCW gives priority to applicants pursuing a community college degree or an undergraduate degree at a university (new criteria).  Completed applications received by the deadline that contain all required documents will be considered by the Education Committee for review and scoring.  Applications will be evaluated and scored using the following rubric:
Resilience Application:               0 - 30 points
First Essay Statement:               0 - 30 points
Second Essay Statement:          0 - 30 points
Two Letters of Recommendation:     0 - 10 points (5 points for each letter)
SCHOLARSHIP INFORMATION
 It is possible to receive multiple financial aid sources, including grants, loans, or other scholarships.  Some sources of financial aid may place restrictions or limitations on the use of funds.  However, the Resilience Scholarship can cover incidental costs that extend above and beyond fees and tuition.
Example of Incidental Costs  
School supplies and equipment
eBooks, textbook rentals
Computers, tablets, smart devices, calculators, printers, and educational software
Vision, Dental or Health Insurance
Childcare
INFORMATION FOR SELECTED RECIPIENTS
Selected recipients will be required to participate in a virtual orientation and attend the Resilience Scholarship Ceremony presentation of the Scrolls presented by the Board of Supervisors.
Prior to issuing the scholarship check, you must be able to provide and show the following documents:
Valid ID; CA Driver's license, CA ID, US Passport, Photo ID, or School ID
Social Security card or ITIN card
Combine the required documents below into a single document and submit as a PDF (https://www.pdf-format.com/free/pdf-creator).
First-time recipients must submit proof of enrollment (class schedule) and first-term grades
Subsequent recipients must submit most recent term grades and proof of enrollment for next term
ESSAY QUESTIONS
Section 4A consists of a personal/biographical question, and Section 4B consists of three supplemental essay questions, of which you must select one.  Each essay must include a minimum of 500 words and be written in MLA format (https://mlaformat.org/).  Read each question carefully and respond accordingly.  Your essays will be evaluated and scored based on the subject matter (be specific and provide examples based on content) and grammar, spelling, stylistic, and sentence structure.
4A. Personal/Biographical Statement on Resilience
Please provide a 500-word description of your life story as it relates to resilience. 
Resilience represents the ability to endure adversity and overcome life's hardships.  Please tell us about yourself and your family background and share how through your resilience you have overcome a difficult situation. Please provide specific examples of the challenge(s) and obstacles you encountered.
4B. Supplemental Essays
Please select one of these three questions and write a 500-word essay.
Given the many challenges we are facing in our communities, where do you see an opportunity for you to make the biggest difference in your community in the future?
Talk about a social justice Shero and the effect they have had on your life. Discuss a challenge or obstacle and how you have overcome it.
Please describe how you understand social justice and how it has impacted your journey?
Remember to use MLA format and submit your Essays by the deadline via email to: laccw@bos.lacounty.gov.  Failure to do so will result in automatic disqualification.  
LETTERS OF RECOMMENDATION
Applicants must submit Two letters of recommendation.  Request letters from those you know reasonably well to give you positive character references.  Recommendations should come from your employer, an academic counselor, teacher, clergy/religious leader, or social service agency representative.  If you serve as a volunteer, you can use a recommendation from your supervisor.  The letters must be addressed to the LACCW Resilience Scholarship and contain a current date (January 2023 - March 2023). 
The recommendations should include evidence of the following traits:
✔      Good work ethic, academic accomplishments, student involvement, perseverance, leadership, teamwork, or community service activities
and must contain:
✔      Electronic letterhead, the name and relationship of reference, business address and contact information (phone and email address), as well as a date and the author's signature.
Please submit your letters of recommendation and Essays by the deadline via email to: laccw@bos.lacounty.gov.  Failure to do so will result in automatic disqualification.  
Applications MUST be received by email at laccw@bos.lacounty.gov no later than March 31, 2023.
After submitting your application you must submit your supplemental documents (Two Essay Statements, Two Letter's of Recommendation and your transcripts and Proof of Enrollment to: lacccw@bos.lacounty.gov)
We congratulate our past and future Educational Scholarship awardees and wish them all the best in their education endeavors and future careers.  For additional information contact us at laccw@bos.lacounty.gov or by phone at (213) 974-1455.